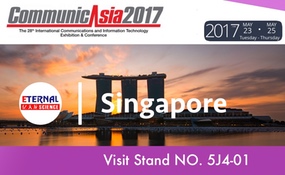 Following the US OFC show, Eternal Science will participate in the CommunieAsia2017 (Asia Communications Show) product exhibition in Singapore from May 23 to 25.
Main display: wireless (WiFi) / wired (USB) and analog / digital dual-mode hand-held fiber probe, and the new released all-in-one benched microscope, including manual / automatic / intelligent detection of three types.
For the optical network installation and maintenance and production of optical devices to show the most appropriate solution. Welcome to visit the our booth.